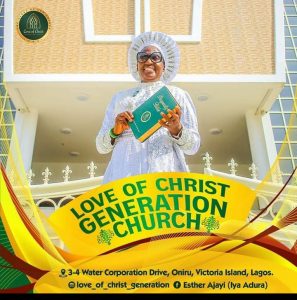 Nigerian Concord Newspaper
While they were eating, Jesus took bread, and when he had given thanks, he broke it and gave it to his disciples, saying, "Take and eat; this is my body."
Then he took a cup, and when he had given thanks, he gave it to them, saying, "Drink from it, all of you.
This is my blood of the covenant, which is poured out for many for the forgiveness of sins.
FRIDAY 16TH SEPTEMBER, 2022 HOLY COMMUNION VIGIL WORSHIP SERVICE
and
SUNDAY 18TH SEPTEMBER 2022, HOLY COMMUNION SUNDAY WORSHIP SERVICE .
LOVE OF CHRIST GENERATION CHURCH C&S LONDON
412-412A CLAPHAM ROAD, LONDON SW9 9DA .