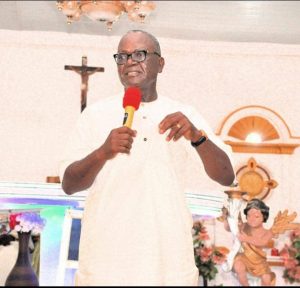 Nigerian Concord Newspaper
The immediate past governor of Benue state, Chief Samuel Ortom says that he has nothing to hide while reacting to media reports that officials of the EFCC had been stationed to arrest and detain him over petitions reportedly filed by agents of the state chapter of All Progressive Congress.
Chief Ortom's position was contained in a press release issued to journalists this afternoon by his media aide, Mr. Terver Akase.
The statement reads:
We read some online reports which stated that the Economic and Financial Crimes Commission, EFCC has deployed a team of its officers to Benue State to arrest and detain the immediate past Governor of the State, Samuel Ortom over unfounded allegations.
While we doubt the authenticity of the reports, it is pertinent to state categorically that His Excellency Samuel Ortom has nothing to hide and will be available if and whenever the EFCC invites him.
Governor Ortom has repeatedly said that he ran a transparent administration and is willing to honour the invitation of any anti-corruption agency that wants to get clarifications on operations of his administration.