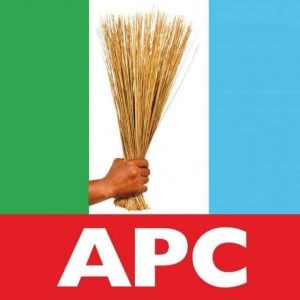 Nigerian Concord Newspaper
Jechira Youths under the umbrella of Jechira Youths Movement has called on the Independent National Electoral Commission to remove the name of the disputed governorship candidate of the All Progressive Congress, Reverend Father Hyacinth Alia, as the party's candidate.
This was contained in a press statement issued by Dan Nyikwagh who is the
Convener of the group.
It reads in parts:
It has come to our attention that one of the Benue All Progressives Congress 2023 gubernatorial aspirants, Professor Terhemba Shija has approached the court in his bid to recover a mandate he deemed stolen by the disputed flagbearer of the party, Hon. Hyacinth I. Alia.
We wish to emphatically state that as a group, we are in support of this move and fully endorse it thereby giving Professor Shija a nod and our blessings to go ahead.
Prior to now, we had released a statement insisting that when we fought for the cause of a Jechira governorship ambition, we weren't doing so in other to create an avenue for some Jechira sons to shortchange others, because we consider all Jechira sons equal and worthy to lead, however if one of them chooses to defraud the rest, we won't hesitate to denounce our association with such a person.
In the alleged primaries which Hon. Alia was assumed winner, a committee set by the National Secretariat of the APC had declared the primaries to be a "yahoo- yahoo" concept and further recommended it's cancellation, yet the Benue APC did not see it necessary to retrace their steps.
It is pursuant to the above that we are unapologetically giving Professor Terhemba Shija our endorsement to pursue to the end of this case, as we are optimistic that the ancestors of Jechira and those of Benue who believe in fair play and justice will grant him victory.
We are also appreciative of the fact that instead of adopting an illegal or fraudulent means to prove his case, he has opted for the court of law which is one of the legal means of correcting a wrong.
As earlier stated, we wouldn't hesitate to denounce our association with any Jechira son that will connive with outsiders to defraud his brothers neither will we have second thoughts in expunging such a person from our brotherhood as fraud, betrayal and sabotage are not known to be characteristic features of the Jechira brotherhood which had birthed our struggle for a governorship ambition.
For the sake of precedence, history and in the overall interest of Jechira and Benue at large, we urge Professor Terhemba Shija not to back down from fighting to end of the road.