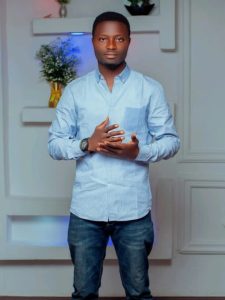 Nigerian Concord Newspaper
Thugs suspected to be working for the ruling All Progressive Congress in Ondo state yesterday attacked the family house of a member of the People's Democratic Party, Mr. Tolulope Owoyomi popularly known as Da Hero.
Nigerian Concord Newspaper gathered that the thugs who attacked the former MHA aspirant's family house located on Araromi area of Akure South local government with guns, cutlasses and various weapons were asking of him by members of his family they met during the attack.
However, the attackers however left when they couldn't find their target.
Recall that Owoyomi, a House of Assembly aspirant of the PDP had b en reported to be giving a very stuff opposition to the ruling APC led by Governor Rotimi Akeredolu.
Meanwhile, One James Asoga who is a friend to Tolulope Owoyomi whose whereabout remains unknown till now who told our reporter that the APC government in Ondo state was behind the attack as a result of plans to silence him before the February 25 and March 12, 2023 general elections.
He added that the state chairman of the APC had invited Tolulope Owoyomi to join the ruling party several times but the PDP member refused, insisting that he cannot associate with a party that doesn't have the face of the people.
Asoga noted that efforts to bring in the police to protect him proved abortive as the security agents in the state seem to be working in support of the state government.