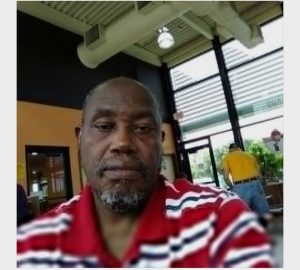 Nigerian Concord Newspaper
The Benue Youth Forum today described one of the media handlers of the state chapter of the APC, Prof. Pita Agbese as a failed professor trying to diminish the persons of Governor Samuel Ortom and Engineer Titus Uba.
Benue Youth Forum made this statement today in a press release signed by its president, Mr. Terrence Kuanum.
Governor Samuel Ortom is the PDP senatorial candidate for Benue Northwest senatorial zone while Uba is the governorship candidate of the party.
The statement reads:
We read with nausea a miserable writeup by one idle character called Pita Agbese wherein he made another miserable but failed attempt to diminish the worth of Governor Samuel Ortom and the governorship candidate of the Peoples Democratic Party, PDP in Benue state, Rt. Hon. Titus Tyoapine Uba.
In that unco-ordinated piece by the man who is himself unco-ordinated and has no record of achievement even in his private life, the confused alien to Benue politics made some unsavoury comments against both Governor Ortom and Rt. Hon. Uba in a manner typical of his irresponsible show of shame.
It is curious that a man who has no electoral or voting value and neither votes nor participates in the electoral process in Benue or anywhere else in Nigeria is claiming to know who shall win or lose the 2023 election in the state.
The sadist called Agbese must be aware that while Ortom has a record of tremendous achievements as the governor of Benue state, Rt. Hon. Uba is known to have led the most peaceful House of Assembly in the history of the state.
We want to place it on record that Ortom and Uba have enjoyed and are still enjoying massive support of Benue people and that shall translate to electoral victory despite the antics of a failed man who has taken delight in being used as a cyber thug of a political party.
Equally shocking is the shameless act of mocking Hon. Uba over his recent health condition. That Agbese took a swipe at a man because of his health condition goes a long way to expose how empty the cyber thug is and the extent to which he can go in questioning even God.
The Benue Youth Forum therefore calls on the Benue people to ignore the foolish invectives of the acclaimed social media influencer who has yet to publish even a pamphlet as an academic.
The BYF also challenges the said "Professor" to present his own track record in public and private life or desist from vain shenanigans that would do his sponsors no good after all.
We reiterate our resolve to support Governor Ortom, Rt. Hon. Uba who have carve a niche for themselves and are enjoying the overwhelming good will of the people which shall culminate in unprecedented victory at the polls during the 2023 election.