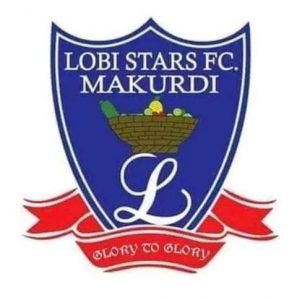 Nigerian Concord Newspaper
Vice chairman/CEO of Lobi Stars Club, Mr Dominic Iorfa, has called for synergy between Management and players for maximum performance.
Iorfa who made this call today when the team resumed for full training at MCathy Stadium in Makurdi in preparation for the National Premier Football League (NPFL) 2022/2023 season also advised all to settle down quickly and focus on the task ahead, as the club searches for a continental ticket.
He stressed the need for ideal recruitment for positive results, assuring football fans of securing the best hands and charged new players to relax and showcase their talents to justify the confidence reposed in them by the management.
Iorfa who noted that the club under his watch will do everything within available resources to ensure better days praised Governor Samuel Ortom and his Deputy, Engr Benson Abounu, who is the chairman of the club, for their tremendous support for the success of the club so far.
Recall that the team under the guidance of the Technical Adviser, Coach Baba Ganaru, after returning from break, featured both old and new players in high spirits during today's training session.
Responding on behalf of the players, Team Captain, Daniel Atsaka, appreciated the Management of the Makurdi-based side for creating an enabling environment for them to exhibit their talents.
According to him, the only way to reciprocate the good gestures done to them by the management is to exhibit a high level of professionalism and determination that would enable the club's philosophy to be achieved.
It will be recalled that blackmail and internal squabble were sponsored against the club under Dominic Iorfa, following the decision to screen both staff and players to ascertain their validity in the club.
This did not go down well, as those affected in the scam kicked, even as some meddlers were dropped following their refusal to appear before the screening committee to defend their employment status.
A sports Analyst, John Logo, has cleared Mr Iorfa of any wrongdoing by his decision to screen those on Lobi Stars football club's payroll; arguing that the government was spending huge sums, hence the need to weed off what he described as "hangers-on" from the club.
According to Mr Logo, Dominic has justified the rescue mission of serving the club from relegation from the 2021/2022 league season and has to be commended rather than some elements thwarting efforts on ground and called on all to join hands to take the club to the next level as the new season begins.