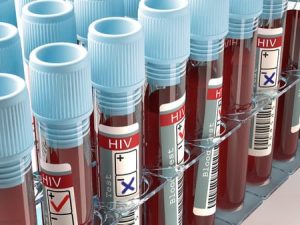 By Akinola Adeniyi Patrick, Lagos
Stakeholders in the country made this known during the pre-conference meeting on the Global Fund's seventh replenishment with the theme 'Nigeria's call to fight what counts' held in Abuja on Thursday.
According to them, the fund is needed to change the trajectories of mortality and incidence toward achieving the Sustainable Development Goal 3 target of ending AIDS, TB, and malaria as epidemics by 2030.
The PUNCH reports that the United States of America will host the Global Fund's Seventh Replenishment Conference on September 19, 2022 in New York City with a target of raising $18 billion targeted at saving 20 million lives globally from the impacts of HIV, TB, and malaria.
Speaking at the meeting, the Minister of Health, Dr. Osagie Ehanire said Nigeria aligns with Global Fund's target to raise at least $18 billion for the 2023-2025 funding cycle to save 20 million lives and to reduce the mortality of HIV, TB, and malaria by 65 percent.
Dr. Ehanire, who was represented by the Minister of State for Health, Joseph Ekumankama said the fund will help get the world back on track toward ending HIV, TB, and malaria, especially for the most affected countries.
"Nigeria also remains committed to its contribution to the Fund. The investment case shows a gap of 20 percent or $28.4 billion. The Government of Nigeria recognises the necessity of progressive increment in our domestic financing for health, without which the goal of the investment case and 2030 health goals would be a mirage."
He said the President, Major General Muhammadu Buhari (retd.), approved the National Health Insurance Authority Act, which provides for multiple and innovative strategies for raising revenue for health.