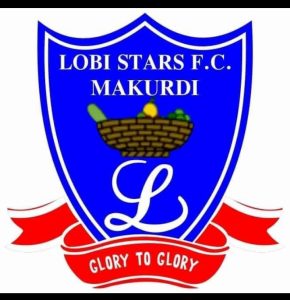 Nigerian Concord Newspaper
The Management of Lobi Stars has explained that the decision which has compelled Lobi Stars Football Club to move all its home matches to Jos, Plateau State, was taken by the Interim Management Committee , IMC, which manages the Nigerian Professional Football League, NPFL.
This was contained in a press statement issued and made available to journalists by the media section of the Benue state-owned football club.
The statement reads in part:
The IMC mandated inspection team to Stadiums across the country preparatory to the kick off of the 2022/2023 NPFL football season. Their recommendation was that, Aper Aku stadium is not suitable to host NPFL matches as according to them, it did not meet the required standard of FIFA/CAF club licensing
The Management under the Vice Chairman and Chief Executive Officer, Dominic Iorfa, had put in a lot of efforts like renovation of VIP/State box at the stadium which is now wearing a new look preparatory to host matches before the unfortunate ban took place.
It is unfortunate that the decision by the IMC came not long before the commencement of NPFL season. There was no time to fix those things before the kick-off of the League.
Governor Ortom, who was informed of the decision, sent his commissioner for Sports, Hon. Teryima Nguher, to go and verify the claims and advise appropriately, which he did. The commissioner visited the Stadium in December 2022 and equally took his feedback to the governor.
For this reason, the Matches for the abridged League (which ends in May, 2023) has to take place and Lobi Stars FC was asked to choose any venue of their choice across the country and it is unfortunate that there only five suitable stadium approved by the IMC in the whole of the 19 northern States.
The general public must note that, apart from Lobi Stars, the IMC hammer has fallen on other club venues across the country. For instance, Kwara United, Nasarwa United, Niger Tornados and Rangers International of Enugu.
The Good sport loving people of Benue, must note that Governor Ortom is a lover and supporter of Sports. We must not forget in a hurry that the governor has all these years has given his best at ensuring that Lobi Stars remains one of the best local club sides in the country, through the provision of finance and infrastructure.
While we appreciate the concern from genuine supporters of the club, some mischief makers are all out to drag the name of the Governor against the management which is totally unacceptable.
In conclusion, the management wishes to reiterate that what the club need at the moment is prayers and total support rather than unnecessary distraction.