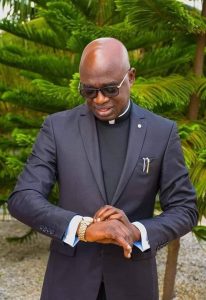 Nigerian Concord Newspaper
The Court of Appeal, Makurdi Division, Monday nullified the gubernatorial primary election of the All Progressives Congress, APC, in Benue State in 11 local government areas.
The affected local governments are;Gboko, Gwer- East, Gwer-west Guma, Katsina, Logo Makurdi, Otukpo, Ukum,Tarka and Vandeikya.
The Court also ordered the APC to conduct a fresh governorship primary election within 14 days and ordered Hyacinth Alia and the APC to pay Prof. Shija N2 million.
The Court gave the order while ruling on the appeal filed a governorship aspirant on the platform of the APC, Professor Terhemba Shija against the judgement of the Federal High Court, Makurdi, which dismissed his suit challenging the APC gubernatorial primaries in Benue State which produced Hyacinth Alia as candidate.
Delivering the lead judgement, Justice Justice Biobelle Abraham Georgewill, held that Prof. Shija was able to prove that there was no gubernatorial primary election conducted by the APC on May 27th, 2022.
It however held that Shija failed to prove that the APC didn't hold a rerun governorship election on June 9th, 2022.