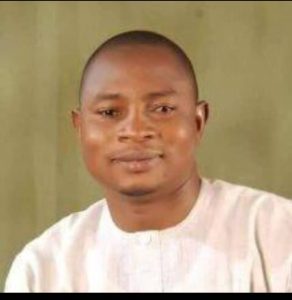 By Aare Abiodun Oluwarotimi
If there is a young politician that I love and cherish as far as Benue state is concerned, that person is Surveyor John Tondu, the commissioner for Lands and Survey under Senator Gabriel Torwua Suswam PhD.
I love Tondu because of his encouragement to youths to go into politics by making them to know that Young age doesn't stop one from aspiring even for the presidency. But one thing keeps failing him. That is his many fraud and land scandals which began while he was a commissioner.
Unknown to Gabriel Suswam, John Tondu used his office as a commissioner to convert several government lands to his personal properties. Not only that, a lot of lands belonging to some individuals were taken away by John Tondu all in the name of government acquisition but he cornered over ninety percent of the lands.
Tondu's tendency for land grabbing was not noticed by the then governor because as a youth himself, he decided to give all his youthful aides including Tondu, a serial land grabber, a free hand to operate within their ministries and agencies.
Lots of petitions of fraud, illegal land grabbing and abuse of office were made against Tondu at the EFCC, ICPC and the police but the young sharp was able to use his position to carpet them all. He swept them all under the carpet with dollars. If you don't know, Tondu hardly had Naira on him while he was in government. He was spending US dollars (in 100$ notes) lavishly like he was spending 100 naira notes. Some of his associates and followers even nicknamed him "Dollar Boy". Tondu is very fraudulent.
After leaving office, Tondu sold a lot of government and individuals lands- the lands he stole from the government and some individuals all in the name of acquisition. With that, the spending of US dollars in 100$ notes continued. Ask him where he saw the over N1b he wasted on his failed governorship ambition between 2016 and 2018.
I am ready to defend this in court because my name nah Aare Abiodun, De Oracular Oracle that eats jollof rice in the shrine