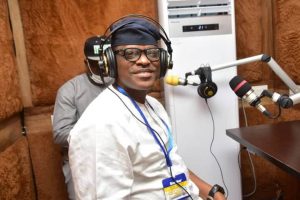 Nigerian Concord Newspaper
Former governorship candidate of the People's Democratic Party in Ondo state, Mr. Eyitayo Jegede SAN says the incumbent governor of the state, Mr. Rotimi Akeredolu SAN has nothing to show for his six years governance in the state.
The former Attorney General of Ondo state who spoke while featuring during a live interview on FRESH FM added that the state is getting worse under the APC administration led by Arakunrin Rotimi Akeredolu.
Eyitayo Jegede who stated that Governor Akeredolu had stopped all the benefits and social amenities which the resident of the state were enjoying before his emergence in 2017 said: "Every resident in Ondo state understands because we are all living in this state. Are we satisfied with the current situation under the current administration. Do we have the kind of roads that Akure deserves. I am not saying they didn't try but it's not enough. If others are allowed to do it, won't they do better?
"Look at everything we did when Labour party and PDP were in power, look at the shuttle buses for students, look at the schools then, and free medical services that people enjoyed in government hospitals. Are they existing now ?
"Look at the very little fees being paid by students of state owned tertiary institution, it is now outrageous.
"The people have experienced the two governments and can say that they are not satisfied with the current situation. Private driven jobs that Akeredolu promised, has he provided them?
"The hospitals we have in Akure and Ondo, are they running very well. Go and look at it. I leave it for now.
"On the road construction that everyone is talking about, when Labour Party was in government, Arakale road was turned to double carriage way. We also rehabilitated Oba Adesida road.
"When PDP was in power, street lights were installed everywhere. Now compared the two governments in that aspect.
"To construct roads is not difficult at all. The local government also rehabilitates, even individual construct roads. So all these roads they claim they construct is the normal thing a responsible government should do. How are they spending public funds?
It is out of place celebrating government for doing normal thing it should do."