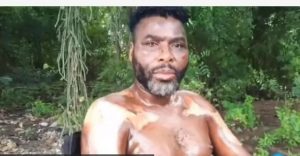 Nigerian Concord Newspaper
A popular Yoruba actor, Ibrahim Chatta, has declared that he was involved in a car or fire accident as claimed by some internet scammers.
Recall that a photo of Chatta was posted few days ago by scammers who claimed that he was involved in a fire accident which destroyed his body.
The scammers however said on the internet that the actor needed financial help to foot his medical bills as he was being admitted in an undisclosed hospital.
But reacting to the report, Chatta said that he is hale and hearty and he was not involved in any fire accident. He also made it known that he was in his house and not in any hospital.
He pressed further that it was at a film location that a photo editor worked on him to make it look like he had a fire accident.
He continued that he was the one that released the said photo on the Instagram recently but didn't know that scammers would pick it for their fraudulent acts
The actor however warned that no one should give money to anyone who claims that financial help is needed to treat him in a hospital.