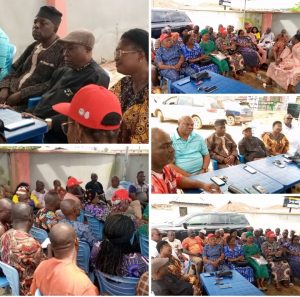 Nigerian Concord Newspaper
The People's Democratic Party Group 2024 under the leadership of Honourable Tony Ala today, Monday October 3, 2022 met at the usual venue for an emergency meeting.
The meeting was well attended by over 80% of the group's membership despite the very short notice that was put across to members that could be reached on phone by the secretary, Hon. Layo Falohun.
The Coordinator of the group, Hon. Tony Ala pleaded with members to continue to work for the victories of all candidates of the party at all levels.
He said that the group bears no grudge against any candidate or any other group, adding that the group will welcome any candidate of the party that seeks for its support in the forthcoming 2023 general elections.
Tony, a former Special Assistant to former governor of Ondo state, Late Dr. Segun Agagu, briefed members on plans to organizeWard rallies which will take place in all the eleven Wards of Akure South local government.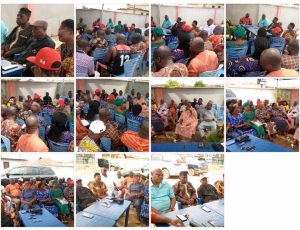 According to him, the rallies are to create awareness about the presidential candidate of the People's Democratic Party, Alhaji Abubakar Atiku, and other candidates that seek for support prior to the general elections.
Some top members of the group who spoke separately at the meeting warned against bringing people that will turn to moles into the group.
They also advised the group to look into using Radio programmes and interviews to propagate the group and candidates of the party.
In his speech, Honourable Dele Faboro said that committees shall be set up regarding the forthcoming Ward rallies of the group so as to ensure success.
Hon. Faboro also advised members of the group not to entertain any fears from anyone, stressing that every member is covered with a guaranteed security.
However, the group unanimously appointed Aare Abiodun Oluwarotimi as Chairman of its media committee, and his appointment is with immediate effect.
Signed:
Aare Abiodun Oluwarotimi
Chairman, Media Committee
October 3, 2022.