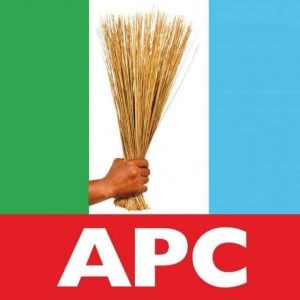 Nigerian Concord Newspaper
The Federal High Court, Makurdi Division, Tuesday, granted leave to Senator Barnabas Gemade to amend his affidavit, seeking to bring in the All Progressives Congress, APC, guidelines for nomination of candidates in his suit challenging the party's gubernatorial primary election in Benue State.
Gemade instituted the suit against the APC, Rev. Fr. Hyacinth Alia and the Independent National Electoral Commission, INEC, seeking for a declaration that the purported primary election by the APC held on May 27 and June 9, which produced Alia as flagbearer of the party was not done in compliance with section 77 and 84 of the Electoral Act 2022 and the Constitution of the Federal Republic of Nigeria and INEC/APC guidelines.
When the case came up counsel to Gemade, Jibrin Okutepa, SAN, informed the court that he inadvertently attached INEC guidelines at the time of filling the originating summons whereas he intended to attach APC guidelines for the nomination of candidates for the 2023 general elections.
He added that to correct the discrepancy, he had filed an affidavit seeking to bring in the APC guidelines which was inadvertently
excluded.
Okutepa submitted that it is a result of the discrepancy in marking that necessitated him to make the application to amend the affidavit.
Counsel to the APC, Mathew Burkaa, SAN, and that of Rev. Fr Alia, Usman O. Sule, SAN, all opposed the application to amend the affidavit, pointing at the discrepancy on the exhibit.
In view of the circumstances, Okutepa, SAN, applied for leave of court to amend and re-swear the affidavit so as to correct the discrepancy.
The Presiding Judge, Justice Abdul Dogo granted Okutepa's application .
With the application granted, counsel to the APC, Burkaa, SAN, asked the court for an adjournment to enable him respond to Gemade's reply to his preliminary objection to the suit, saying, it was served on him yesterday, despite been filed on August 1st.
Justice Dogo adjourned the case to September 29 for hearing.