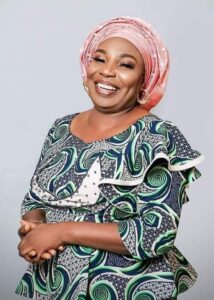 Nigerian Concord Newspaper
The member representing Gboko East in the Benue State House of Assembly, Becky Orpin is to lead a group of rebellious lawmakers who will checkmate the administration of Governor Hyacinth Alia on the floor of the House.
The rebellious lawmakers who are fifteen in number today met with Becky Orpin who in turn briefed them about the position of the SGF, Senator George Akume on the recent leadership tussles in the House of Assembly.
Becky told the rebellious lawmakers on the need to begin moves to hijack some of the APC and PDP lawmakers to their camp in order to meet the 2/3 majority required to carry out any task.
She further disclosed to her colleagues that she had been mandated by the SGF to form a caucus in the House of Assembly for some purposes she didn't disclosed.
Nigerian Concord Newspaper however gathered that the major task for the rebellious lawmakers is to impeach the Speaker of the Benue state House of Assembly, Aondona Dajoh in order to pave way for one of them to replace him.
This according to findings will give the SGF a total control of the Legislative arm of government in Benue state."It will be easy to impeach the governor anytime the need arises" a source said.
Recall that the SGF had on Sunday caused the State Working Committee of APC to endorse Becky Orpin as the consensus candidate for the Speakership while Governor Hyacinth Alia was rooting for Aondona Dajoh from Gboko West.
Both Orpin and Dajoh polled 16 votes each in the first round. The outcome necessitated last minutes manipulation and consultations by both of them but Dajoh was able to hijack one of the lawmakers who had earlier voted for Orpin.
During the second round, Dajoh polled 17 votes against Becky Orpin who polled 15 votes to become the Speaker of the Benue State House of Assembly.