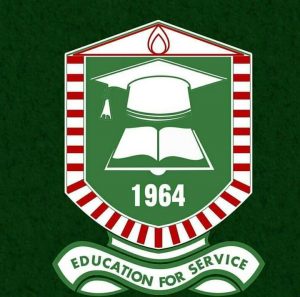 Nigerian Concord Newspaper
The Management of Adeyemi College of Education Ondo, has announced the appointment of new Deans in the Institution.
They are, Dr. Mrs. Bridget Itunu Awosika, Dean School of Vocational and Technical Education; Dr. Mrs. Adeola Funmilayo Odunuga, Dean, School of Arts and Social Sciences as well as Dr. Sunday Oyelowo Okemakinde, Dean School of Adult, Non-Formal and Special Education.
According to a statement issued and signed by the Registrar of the College, Mrs. Olufisayo Olukemi Fakorede, dated 31 August, 2022, it stated that preceding the appointment, the Board of Studies in each of the three Schools, held a meeting where they were elected as Deans.
While congratulating the new Deans, the Registrar informed them that in the course of discharging their duties, they would "be responsible for day-to-day administration of their School, and would report directly to the Provost".
In another development, eight new Directors and four Acting Directors have also been appointed into various Directorates in the College.
The new Directors are Dr. Morakinyo Oyewumi Oyetayo, Directorate of Continuing Education and Part-Time Studies; Dr. Olugbenga Ajere, Directorate of Quantity Assurance; Dr. Samuel Oluseyi Oyekan, Directorate of Teaching Profession and Mentoring; Dr. Nelson Rotimi Osungbemiro, Directorate of Ventures and Consultancy Services as well as Dr. Dolapo Zaccheus Olupayimo, Directorate of International Linkage and Sponsored Research in acting capacity.
Others are Dr. Mercy Ayo Fasehun, Directorate of Gender Studies and Sustainable Development; Dr. Miss Musili Olubu Odutuyi, Directorate of Education Support Services; Dr. Samuel Yemi Olugbamigbe, Directorate of Post Graduate Studies and Research and Dr. Tope Rufus Oziegbe, Directorate of Academic Planning.
Also among the list of new Directors who are to serve in acting capacity include Mrs. Catherine Olubunkola Olotu, Directorate of Counseling and Human Development Centre; Mr. Opeyemi Abiola Adeniyi; Directorate of Management Information System and Mr. Adeyinka Charles Adeinranye, Directorate of Development and Alummi Relations.
The position which is for one year duration begins from August 2022 and ends on 31 July 2023.
Also among the list of new appointment is Mr. Samuel Oluwasegun Jeremiah, who has been offered employment as Ad-hoc Staff, Department of Theatre and Creative Arts in the College.